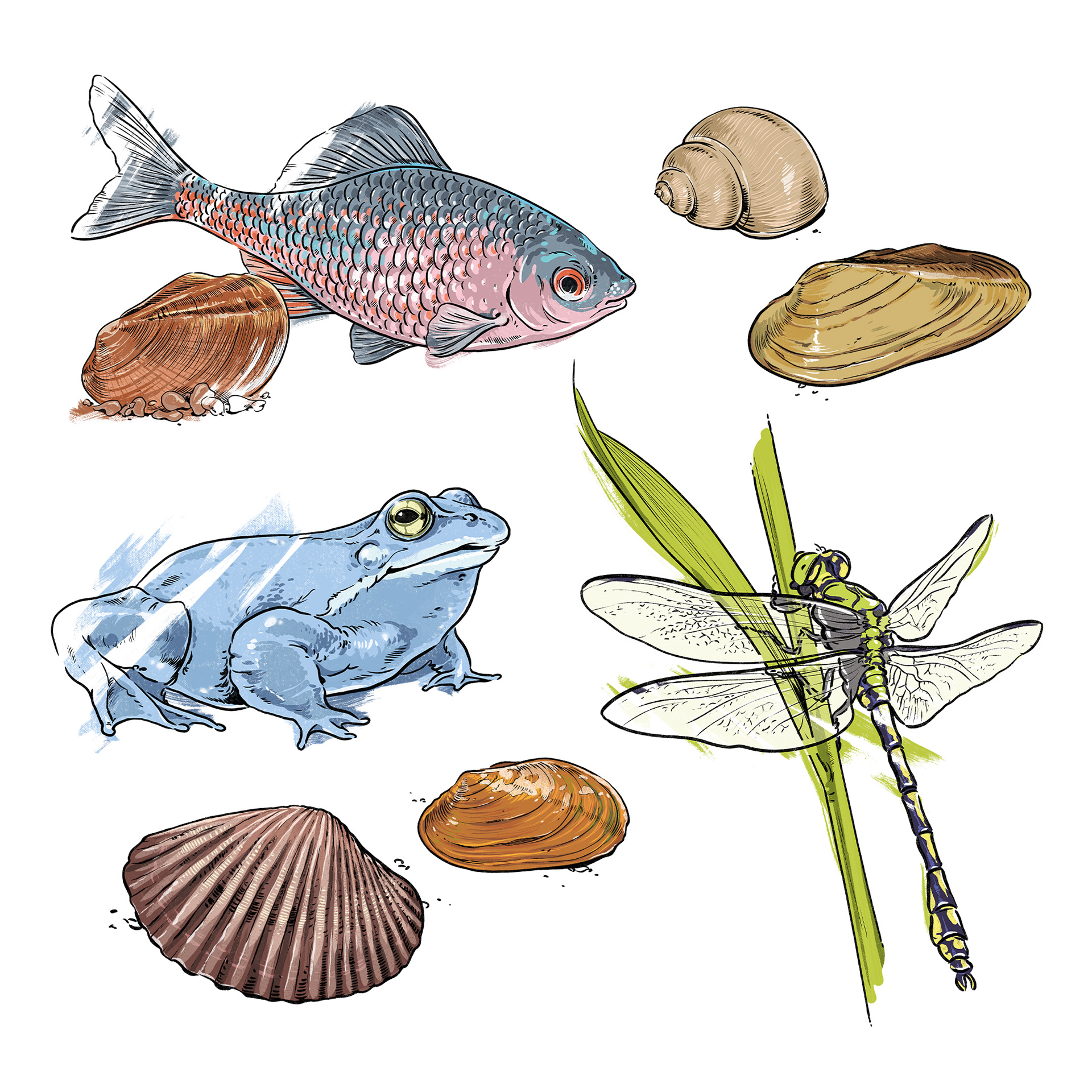 "Schau, die Au!" | Animal illustrations for exhibition design by Extraplan
The new Eco Center in Hohenau, Austria, is showing its new permanent exhibition about the nature and wildlife in the floodplain meadows along the banks of the rivers March and Thaya.
Art direction:
Stefanie Muther & Birgit Mayer (Extraplan)
Illustration: Anna Frohmann
_
Das neue Hohenauer March-Thaya-Zentrum ist das dritte von insgesamt fünf Ökozentren, die in Österreich und der Slowakei errichtet werden, um Besuchern den besonderen Naturraum näher zu bringen. Das Ökozentrum samt seiner Dauerausstellung "Schau, die Au! Willkommen im Abenteuer March-Thaya-Auen" ist Teil des Interreg-Projektes 3E-Morava Nature (von der EU mit EFRE-Mitteln gefördert), dessen Anliegen der Schutz und die Förderung der Biodiversität und Ökosysteme entlang des Alpenkarparten-Korridors und der March sind.
Die neue Dauerausstellung ist dreisprachig, zeigt auf 100 Quadratmetern Wissenswertes über die Natur und soll zu Abenteuern in die grenzüberschreitenden March-Thaya-Auen locken.